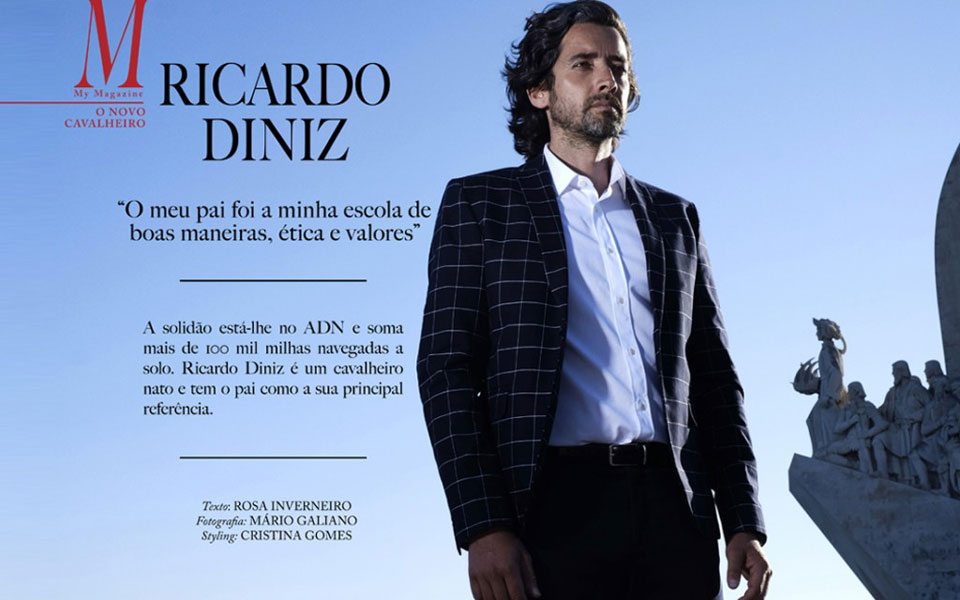 Ricardo Diniz was born in Lisbon for 40 years. When he was five years old he joined his father, who worked in London and started his first school years.
At the age of 8 the family took him to Greenwich on a weekend trip. The idea was to show him "Cutty Sark", a ship that for many centuries before had flaunted the flag of Portugal. However, Ricardo did not care much about the boat, instead preferring the "Gipsy Moth IV", right next to it, a small sailboat with this sailing legend, which Sir Francis Chichester made – alone on board – the first to sail around the world in it. This is now 50 years ago. With the curiosity of a child, Ricardo wanted to know everything about that man and his sailboat. And when he left, he assured himself, firm in his convictions:
"One day I'll sail the world by myself!"
To this day Ricardo Diniz has sailed the equivalent of nearly four rounds around the world, with more than 100,000 miles navigated.
Numerous Expeditions were carried out by Ricardo, confirming his tremendous passion for the Sea and, above all, for Portugal! He did the Lisbon-Dakar sailing, at the same time as the famous rally; he took a bottle of Port (Taylor's, obviously) to Queen Elizabeth II, to underline the uniqueness of her 80 years of life, when they marked the 250th anniversary of the creation of the Demarcated Region of the Douro; circum-sailed our Exclusive Economic Zone for 24 days, to show the importance of that Sea, so Portuguese; linked Lisbon to Salvador da Bahia (during 42 days), in a tribute to the National Team, present in the World Cup, to whom he offered a Portuguese Flag and a cork bottle, full of messages of support from Portuguese around the world. All these trips were always solo.
In 2007 the European Commission, the Ambassador of the European Oceans, appointed Ricardo Diniz.
Ricardo Diniz is also a speaker in talks about overcoming things in life, teamwork, sales, strategy and marketing, expressing himself in Portuguese or English (which he dominates perfectly), depending on the profile of his audience. He has been invited to lectures in schools, universities and companies in Portugal, Brazil, Hungary, the United States and Japan. For some reason he is considered one of the most brilliant speakers born in Portugal.